A Shark, An Angel and a "Happy Accident
Most of you no doubt know who Bob Ross is.
But just in case, he was a much-beloved art teacher known for his videos and his wild mop of hair.
Plus, he liked to remind students and viewers that in art there is no such thing as mistakes, only "happy accidents."
My daughters get a kick out of that saying and as a gift a couple of years back, they gave me a Bob Ross coffee mug. This one changes color when you add hot liquid, and it is inscribed with this famous quotation.
By now you know where this is headed…
First, however, let me give you some background. As I have noted in the past, I haven't had any formal art training since middle school.
Sure, I have been involved in the arts for decades as a writer, songwriter/musician and photographer. And as what's known as an "outsider artist," I sure don't have an MFA.
My wife and I do follow a local artist who was classically educated and who mostly focuses on abstract expressionism. We've heard him talk in the past about how he would get so frustrated with a painting that wasn't working out that he would sand it down, cover it with primer and start all over again.
As for me, I took great solace in the fact that even though I got a late start in formal painting I had never had a canvas go so badly I had to chuck it or sand it down and start all over again.
Then I got shark bit…so to speak...
See, I was working on another of my spiritual paintings that feature angels and birds of peace. This one has a shark fin sticking out of the ocean with a very dramatic dark shadow under the water line.

It also has an angel hovering above an aquamarine ocean. The writing says, "no matter what, always face everything and rise, rise, rise." I think it's very motivational.As luck would have it, I got confused by two lines on my sketch and put the shark's fin out of sync with the horizon between the ocean and the sky. My wife and my assistant both said it was fine -- but it bugged the hell out of me. It just looked off --way off -- to my eye.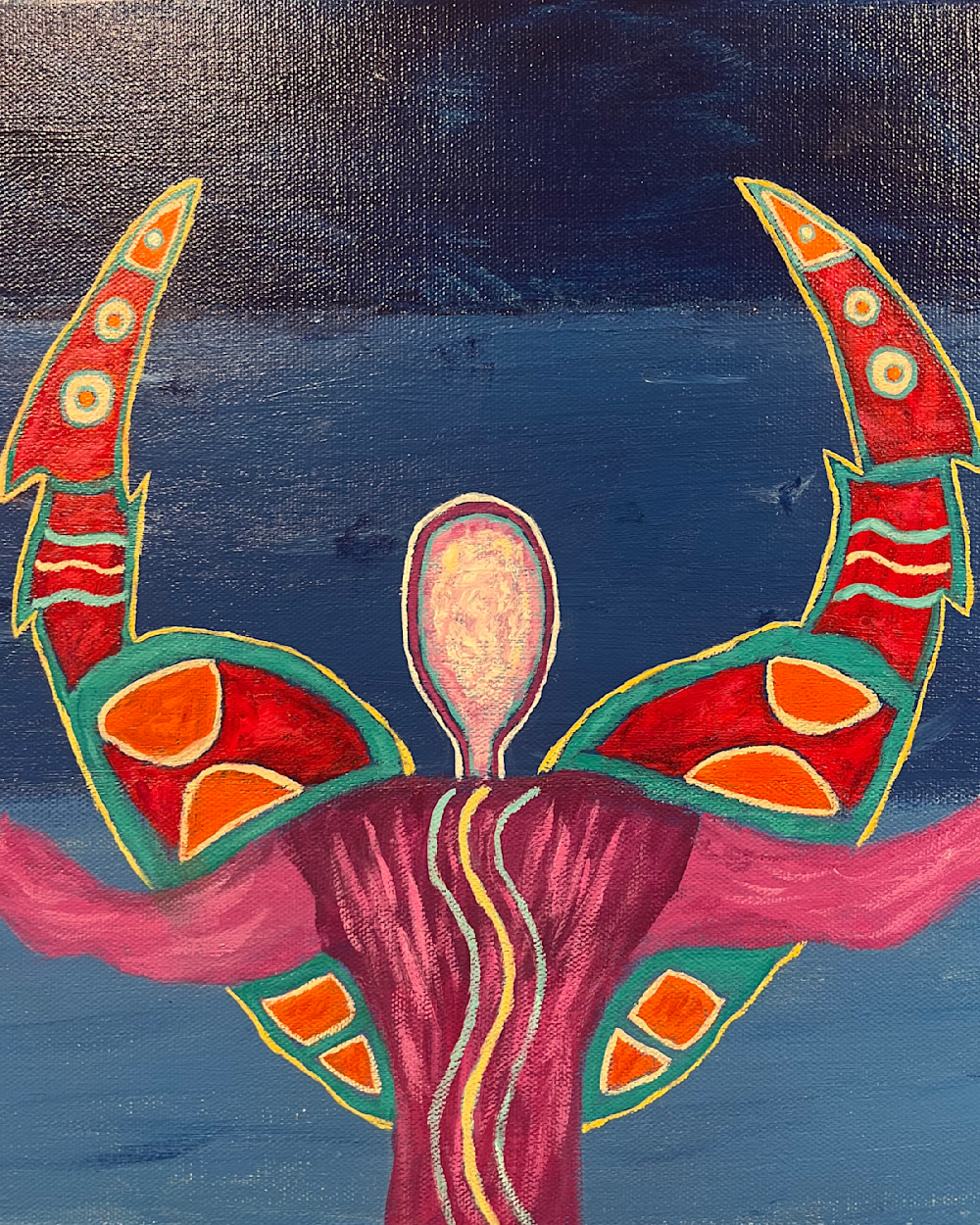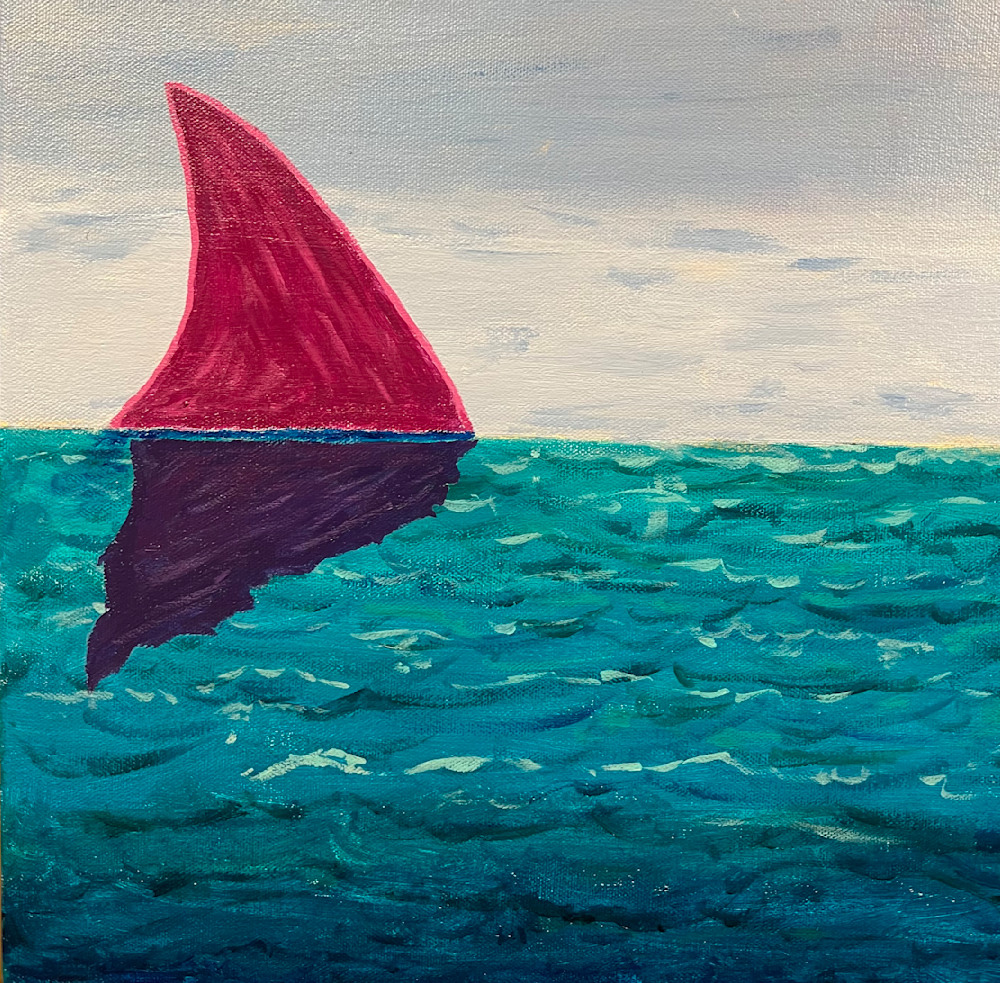 So, I bit the bullet, sanded down the ocean and part of the sky. And of course…the shark fin.
And am I ever glad I did. The ocean came out much better with more waves and even some intriguing white caps.
Now the shark fin looks even more dramatic, in no small measure because it's a little closer to the angel and it just seems to pop off the canvas. I gave it a nice Michael Robinson red-violet above the horizon and a menacing deep purple below.
I have to say I am very happy with the way the painting turned out. It really fits in with what I am doing these days, more motivational paintings overall.
I don't have a title yet and it may be some time before I officially release it. I still need to have it photographed and then varnished.
But I have do have a couple of details and short video to share with you. When I do release the original, I'll be sure to let you know. And of course, you qualify for a special VIP Discount.
By the way, if there is an original you are interested in acquiring, please don't hesitate to contact me. I'm always willing to negotiate with one of my collectors.
I made a short video about it. Just click here to view it.